COVID 19 - SHELTERING IN PLACE: FOR YOUR SAFETY, VISITS ARE NOW CONDUCTED VIRTUALLY
You will be given instructions on how to connect to a VIDEO VISIT
WELCOME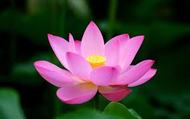 It takes courage to ask for help and I am privileged to be part of your recovery process.

You do not walk this path alone. In addition to my support, I work with your therapist, counselor, psychiatrist, pain specialist or any other healthcare professional in the community to provide you with an integrative, balanced and supportive environment on your way to wellness.

Chemical dependency to drugs and alcohol affects physical, emotional and spiritual well-being; I believe in addressing all aspects equally. Just as it takes time to develop a substance use disorder, so too does healing take time. I am part of your treatment team, and will embark on that difficult yet rewarding and transformative journey of recovery with you.

As a board certified internist and addiction medicine specialist, I can also help you navigate your primary care needs and help you reconnect with your primary care physician in addition to providing withdrawal medication management, and collaboration with a chronic pain program.

Please refer to the other sections of this website, as they outline the possible course of your treatment and what is suggested you follow for your safety and success. Your recovery treatment plan adheres to evidence-based care tailored to your individual needs. You will be asked to sign agreement and consent forms that are appropriate to your care plan once you are engaged in treatment.
---
CONFIDENTIALITY
RELEASE OF INFORMATION

My practice adheres to Federal confidentiality rules (42 CFR Part 2) --what you say here-stays here--therefore your authorization is necessary to release any information regarding any substance use disorder treatment. You will be given a release of information form to fill out and sign if you choose to allow my practice to disclose information to other providers, family, and/or friends. A notice of confidentiality and release of information policy and procedures will be given to you during your intake visit.

Please be aware that in order to enhance seamless care, sensitive information will sometimes need to be communicated with laboratories and pharmacies and your permission to do so will be outlined on the release of information form.

If after you have filed a claim with the insurance company and there is an issue they need to discuss with me, you will need to make sure I have
your consent to disclose information, otherwise there may be delays in processing your claim.
Copyright © Chwen-Yuen Angie Chen, MD 2013-2023 All Rights Reserved.